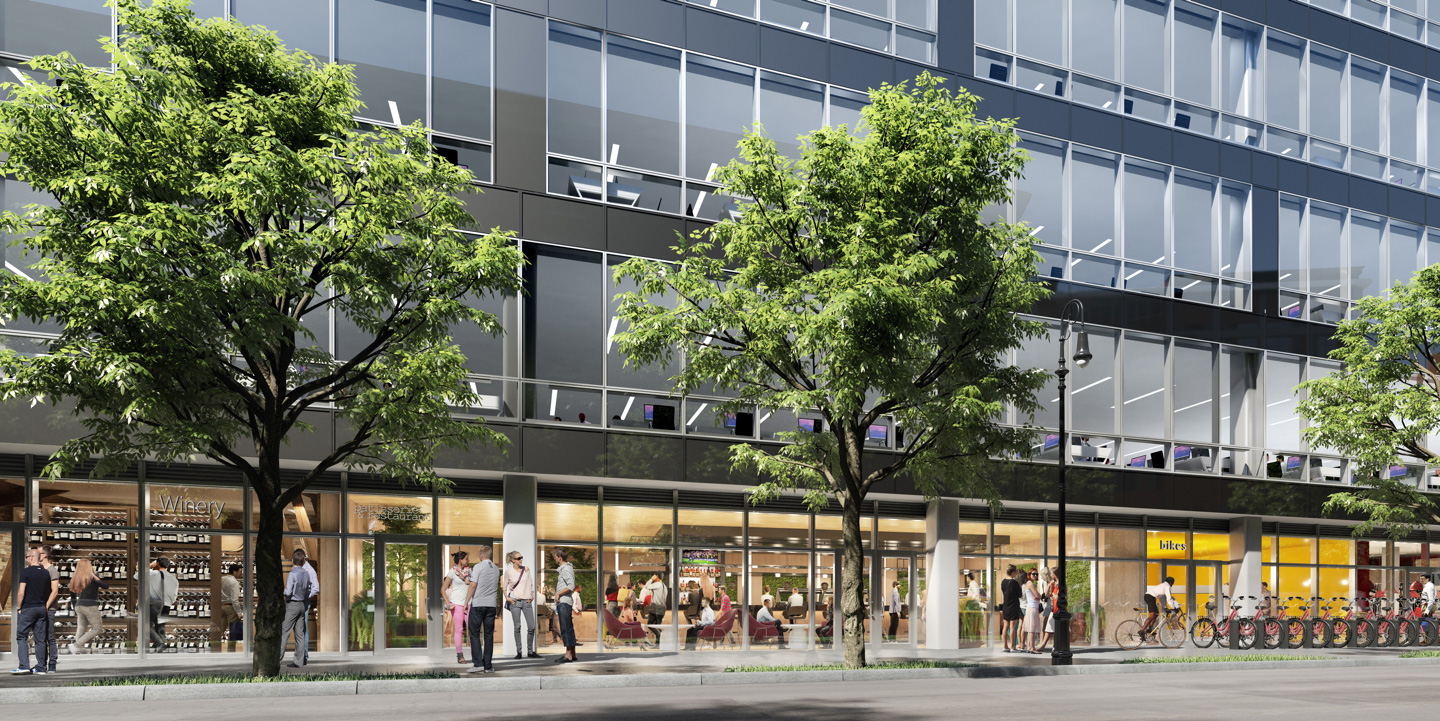 The Taystee Lab Building is transformative.
It completely revitalizes the growing Manhattanville Factory District bridging Columbia University and City College with the world-famous 125th Street Arts and Culture Corridor.
special features
The building's two lobbies provide tenants convenient access whether coming from the east or west. Both lobbies are awash in natural light featuring terrazzo floors and perforated metal ceiling.
The building's two elevator cores and wide column spacing assure maximum tenant layout flexibility. The high ceilings and floor-to-ceiling glass provide all tenant spaces with abundant natural light, creating warm, inviting and productive work spaces. On several floors, interiors open to expansive outdoor space.
State of the Art
350,000 sf Class A,
new construction, purpose-built
life science building
The Ecosystem
Thoughtfully designed landscaped pass through and civic spaces throughout the District organically connect 1.1 million square feet of life science and commercial users
Base Design
All power and ventilation
to accommodate life science users
Additional Features
• Nearly 20,000 square feet
of outdoor space
• LEED Certified
• 14' + floor-to-floor heights
Class A
350,000 rsf, new construction, LEED-certified, lab ready
Life Science Infrastructure (BR+A)
Base design includes high capacity power, high velocity ducts, acid waste neutralization/vent system, and designated locations for tenant emergency generators
Economic Incentives
REAP business income tax credits, no commercial occupancy tax and energy and real estate tax benefits
Outdoor Spaces/Terrace
Nearly 20,000 rsf of outdoor space comprised of shared courtyard space on Garden, 2, 6, 8, 10 and 11th floors and almost 3,600 rsf of courtyard space
Smart Structural Design
14' + floor-to-floor, 30' column spacing, highly efficient floor plates and 100 pounds psf capacity
Retail Space
Almost 20,000 rsf of restaurant and retail space available, complete with black iron exhaust ducts for commercial kitchens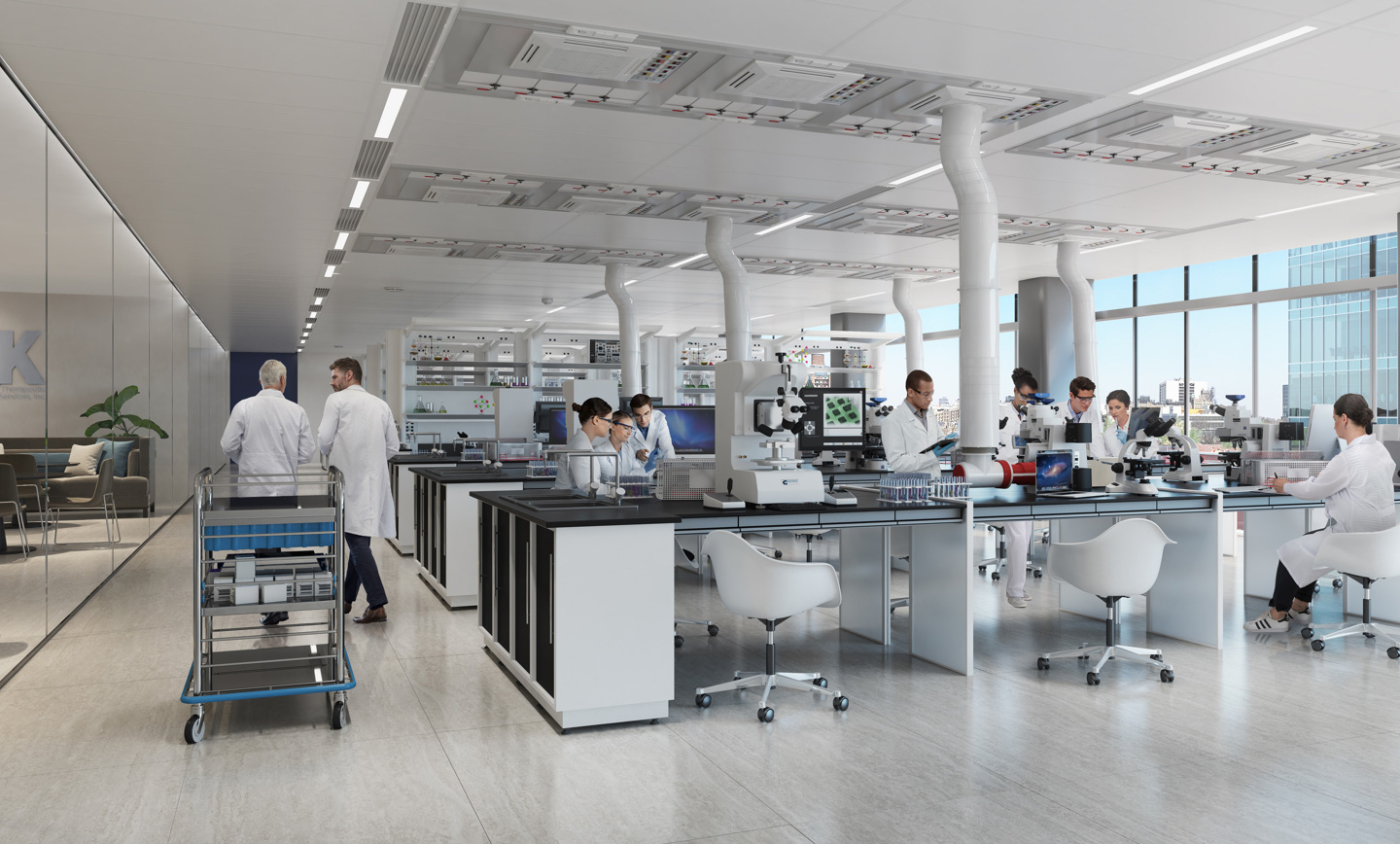 Facts & Figures
Gross Building Area
350,000 rsf
Floor to Floor Heights
Floor 1 — 15'0"
Floors 2-4 & 6-11 — 14'0"
Floor 5 — 14'9"
Garden Level — 12'0"
Exterior Wall
Glass curtain wall and spandrel glass wall
Column Spacing
30′ East to West
20'–30′ North to South
Dual Lobbies and Core Orientation
Dual side core with separate east and west public entry lobbies. Private tenant entry lobbies possible
Structural Load
Steel frame and concrete slab with 100 lbs live load
Elevators
4 passenger and
1 freight/passenger
LEED Silver
Certification
Bike Room
Indoor bike storage room
Subways/Location
Convenient access to A, B, C, D and 1 train. Metro-North to the east and access to the West Side Highway and the FDR
Outdoor Spaces
Nearly 20,000 rsf of private outdoor space plus direct access to the District's many landscaped passthroughs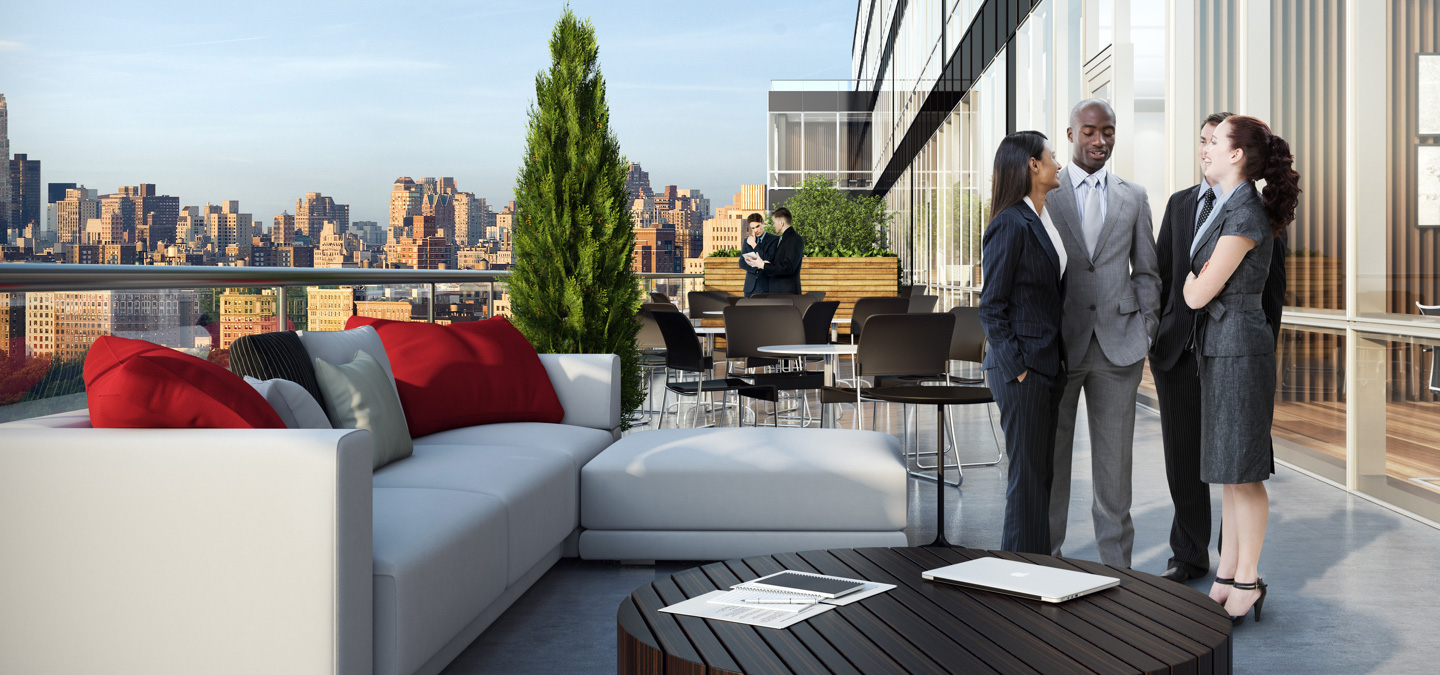 Outdoor and Green Space
Floor 11 – 3,619 SF
Floor 10 – 3,415 SF
Floor 8 – 2,121 SF
Floor 6 – 3,147 SF
Floor 2 – 2,265 SF
Garden Level – 3,408 SF
Open Landscape Courtyard – 3,600 SF
Base Building Mechanical & Electrical Systems
Heating System
3 Gas-fired hot water condensing boilers
Heating Distribution
Floor-mounted fin-tube radiation including electric control valves
Cooling System
Consists of one 1200 ton (3) cell cooling tower with ability to add fourth cell as needed. Ample capacity for tenant supplemental cooling
HVAC-Cooling Distribution
Floor-by-floor water-cooled package units with ability to convert to 22,500 cfm AHU
Tenant Electrical
Load Capacity
12 watts per square foot demand load exclusive of base building HVAC